DOWNLOAD 2021 CATALOG
We present our new Catalog 2021 which contains the result of our continuous evolution in the design and development of the best equipment. This catalog stands out for our new EASY 700 Modular Cooking Line and for a new line of neutral display cabinets with an elegant and modern design. Our R + D + I department has expanded these two important product lines to meet all your demands and needs. We invite you to discover it!

EXHIBITOR AT HOST MILANO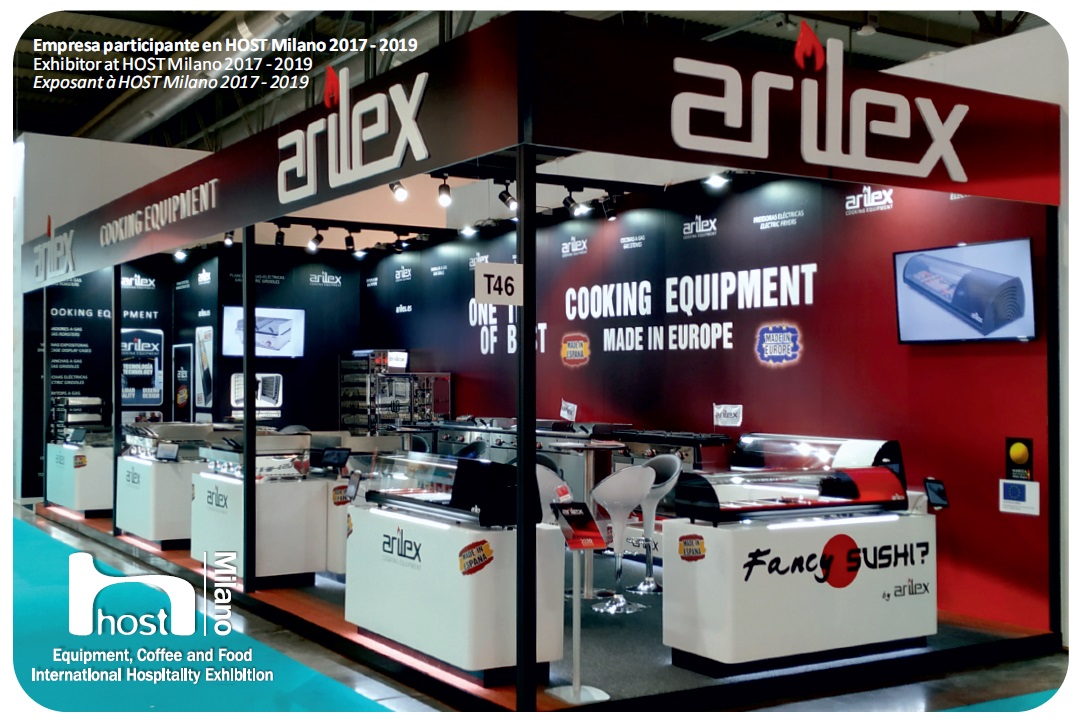 DISCOVER OUR YOUTUBE CHANNEL
In our YouTube channel you can see videos of the products that we manufacture at ARILEX. You can view the recordings in the studio where you can see all the details of our products working in a professional kitchen.